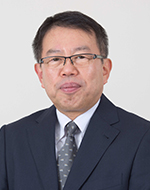 I am pleased to announce that the 43rd Annual Meeting of the Japanese Orthopaedic Society for Sports Medicine will be held in Miyazaki on September 8-9, 2017. It has been 24 years since the former Professor Naoya Tajima hosted the event in Miyazaki in 1993. We, the members of Department of Orthpaedic Surgery Faculty at University of Miyazaki, are indeed honored to be the host again and most grateful for the opportunity.
The Annual Meeting will take place at SEAGAIA Convention Center in Phoenix SEAGAIA Resort surrounded by historic black pine groves and fantastic view of Hitotsuba Coast. The venue hosted many well published events in the past like 2000 Kyushu-Okinawa G8 Summit of foreign ministers, The Dunlop Phoenix Tournament of Japan Golf Tour, or as training camps by top athletes including Japan's Ayumu Goromaru, a famous rugby player.
Miyazaki is widely known as the home of myths and they are recorded in Kojiki and Nihonshoki, the oldest chronicles existing believed to have been written in the 7th century. 1st volume of Kojiki stages Miyazaki as the Japan's foundational spot from which two-thirds of the origin of the nation stemed.
According to the writings, unfolding events of the birth of Japan took place here by creating of heaven and earth from which Shintoism and the emperorship derive. God Izanagi and goddess Izanami, the original deity figures are enshrined at Eda Shrine, Misogi Pond, and Sumiyoshi Shrine, located near convention center. Please enjoy this historic Miyazaki while your stay.
Japanese Orthopaedic Society for Sports Medicine (JOSSM) is the major networking place where various people specialized in sports medicine including medical staff, especially orthopedic surgery sports medicine, can meet. It also provides a platform to discuss wide ranges of topics from fundamental, clinical, sports injuries, sports injury prevention to its treatment and by doing so, we tie our bond.
The subject of sports medicine science range from children to elderly, disabled to healthy. Interestingly, it covers all subjects comprehensively from health sports to competitive sports.
It is essential to develop healthy locomotive organs in order to apply basic physical strength necessary to improve competitive athletic skills. Thus, we also conduct sports examinations such as athletic examinations at schools, baseball examinations, etc., as well as locomotive screening of elderly people. I believe that JOSSM should also pursue further promotion. I think it is the task of JOSSM.
By the way, a lot of people were impressed and exited with 2015 Rugby World Cup in England and 2016 Summer Olympics and Paralympic Games in Rio de Janeiro.
We have selected the conference theme "SPORTS MEDICAL INNOVATION: Progression with Legacy - RWC2019, Tokyo 2020-".
We inherited valuable knowledge and rich wisdom from our forerunners, therefore, anchoring on this we continue to achieve technological advancement and skills for the sake of future generation.
It is our desire that the theme will support the upcoming 2020 Tokyo Olympics, which will definitely be an emotional memorable experience for us beyond the era and counties. So, it is indeed fitting that we, the field of sports medicine science should become more reliable on the point of centering a conference theme on it. As you see on the poster of JOSSM2017, I am eager to support the children who are going to take part of the innovation.
We have three following distinguished international professors to take part as invited speakers.
They are Professor Daniel Wascher, an editorial board member of the American Journal of Sports Medicine, Professor Churl-Hong Chun, President of Korean Orthopeadic Society for Sports Medicine and Professor Vicky Tolfrey, Director of Peter Harrison Centre for Disability Sport, England. We look forward to hearing their valuable lectures. While, Dr. Takashi Kawahara, the former President of Japan Institute of Sports Science will address as the special speaker.
Then, for educational sessions, we have three professors as follows: Dr. Shuichi Matsuda, Professor of Kyoto University Graduate School Orthopaedic Medical Laboratory, Dr. Masashi Yamazaki, Professor of Tsukuba University Orthopaedic Medical Science and Medical Care and Dr. Hisateru Niki, Professor of St. Marianna University School of Medicine Orthopaedic.
I, myself, am really looking forward to hearing from them.
In addition, as a special program, Asahi Kasei Judo team players with a big success at Rio 2016 are scheduled to be a part of the conference under the theme, "Fight against Injuries".
We will hear from renowned field professionals on the most updated sports medicine topics throughout luncheon seminars, symposiums or panel discussions. We also plan various sports activities, reflection of Miyazaki, so please join us together.

The Meeting is scheduled partly into a weekend as usual so that you will enjoy Miyazaki, a home of "the sun and the greenery" and "the birth place of Japan's mythology", Saito or Takachiho, famous places in Kojiki and Nihonshoki, are within a reach from the conference site. There are many attractive sightseeing spots and delicious food, so after being engaged in vigorous discussion at the meeting, we hope you will enjoy the cuisine with beautiful scenery of land of full sunshine.
Your participation and support will make this conference a great success. I sincerely look forward to welcoming you in Miyazaki.

Etsuo Chosa M.D., Ph.D.
Congress President
The 43rd Annual Meeting of the Japanese Orthopaedic Society for Sports Medicine
Professor, Department of Orthopaedic Surgery,
Faculty of Medicine, University of Miyazaki, Miyazaki, Japan