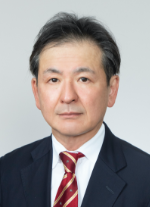 The 14th Annual Meeting of Japanese Orthopaedic
Society of Knee, Arthroscopy and Sports Medicine
Congress President:
Harukazu Tohyama, M.D., Ph.D.
(Department of Rehabilitation Science, Faculty of
Health Sciences, Hokkaido University)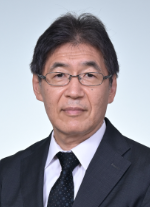 The 48th Annual Meeting of Japanese Orthopaedic Society for Sports Medicine
Congress President:
Norimasa Iwasaki, M.D., Ph.D.
(Department of Orthopaedic Surgery, Faculty of Medicine and Graduate School of Medicine,
Hokkaido University)
It is a great honor for Hokkaido University to have been given the opportunity to host the 14th Annual Meeting of the Japanese Orthopaedic Society of Knee, Arthroscopy and Sports Medicine (14th JOSKAS) and the 48th Annual Meeting of the Japanese Orthopaedic Society for Sports Medicine (48th JOSSM) as JOSKAS-JOSSM 2022. The meeting will be held on June 16–18, 2022 at the Sapporo Convention Center.
As the theme of JOSKAS-JOSSM 2022, we have chosen "Spread Your Wings". It expresses the hope that JOSKAS and JOSSM will walk alongside each other and spread their wings together with constructive changes. Both JOSKAS and JOSSM are active academic organizations with memberships including orthopaedic surgeons, physical therapists, and athletic trainers. Each of JOSKAS and JOSSM has its own characteristics developed over its long history. We are therefore planning a program that fosters fruitful discussion with a view to solving existing problems from the different viewpoints, which are foundational to two academic organizations.
Ten years have passed since Professor Kazunori Yasuda in Hokkaido University chaired the third Annual Meeting of JOSKAS in 2011. This is the first time Department of Orthopaedic Surgery, Hokkaido Univeristy will host the JOSSM. Both societies have contributed to the development of orthopaedic surgery as well as sports medicine thanks to their contribution of our predecessors. We would like to ask all of you to contribute to the vibrant debate so that we can make further progress in future. We also hope that society members provide warm guidance and advice so that the young surgeons can spread their wings into the future and take on leadership in the next generation carrying on the traditions of both JOSKAS and JOSSM.
Sapporo is blessed with good weather in June, making this the best season to visit. We would like to gather a large number of participants to make this a meaningful meeting. We hope that many of you thoroughly enjoy your stay at Sapporo with collecting knowledges and exchanging opinions in our conference.