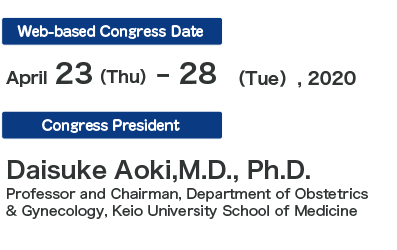 March 31, 2020
Information about the 72nd Annual Congress of the Japan Society of Obstetrics and Gynecology
Thank you very much for your kind consideration for the 72nd Annual Congress of Japan Society of Obstetrics & Gynecology.
After much discussion by the organizers, we have decided to hold the Congress online only due to the novel coronavirus (COVID-19) outbreak.
We sincerely apologize for inconvenience this may cause.
Your kind understanding of the circumstances will be highly appreciated.
What's New