Greetings
The 55th Annual Meeting of the Japan Society of Pain Clinicians
Chairman:

Mitsuaki Yamazaki M.D., Ph.D.

Professor, Department of Anesthesiology, Faculty of Medicine,
Academic Assembly, University of Toyama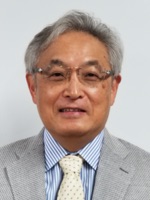 July 2020
We are pleased to announce that we will hold the 55th Annual Meeting of the Japan Society of Pain Clinicians (JSPC) for three days from July 22 to 24, 2021 at Toyama International Conference Center, ANA Crowne Plaza Hotel Toyama and Toyama Shimin Plaza. Due to the Covid-19 pandemic, the Tokyo Olympic Games have been postponed by one year, and the new opening will coincide with the closing of our annual meeting. While the postponement of the Olympic Games has forced us to change the originally planned schedule and caused some problems, this coincidence of timing will make our meeting more memorable.
The theme of the 55th JSPC Annual Meeting is "Clarifying the Science of Pain Control Intelligibly." Under this theme, we will discuss pain control issues from a scientific viewpoint and clearly present the latest insights into pain control from basic research so that they can be widely used in daily clinical practice. In addition, specialists in various kinds of pain will effectively explain their techniques, and we will create a program that is useful to all participating pain clinicians.
As of July 2020, the Covid-19 pandemic is still prevalent in Japan, and many people, including healthcare workers, are suffering both economically and socially. Of course, patients with chronic pain are also adversely affected. As pain clinicians, we must correctly understand the patients' situation, carefully consider how best to address their needs, and take necessary action. I hope this annual meeting will help you to develop diagnosis and treatment policies, and to improve the quality of life of patients with chronic pain.
Although it is still not clear how the Covid-19 situation will develop, I believe we can hold the meeting in Toyama as planned next year despite the difficulties this year, and will continue with preparations. We will do our best to hold a fruitful and successful meeting for all participants, while emphasizing the local attractions of Toyama.
Toyama Prefecture has many natural attractions, including Toyama Bay, which is dubbed a "natural fish tank" for its abundance of fish, and the magnificent Northern Japan Alps through which the Tateyama Kurobe Alpine Route runs. The sea and mountains of Toyama are featured in the poster of the 55th JSPC Annual Meeting. July is the best season for local delicacies such as glass shrimp from the sea and wild vegetables from the mountains. I am sure you will enjoy dishes made with these ingredients, along locally produced sake, wine and beer. July is also the best season for tourists, and we hope you will visit popular tourist spots such as the Kurobe Tateyama Alpine Route and the Gokayama and Shirakawa-go villages to enjoy the magnificent nature and historical heritage during your stay in Toyama.
We heartily look forward to welcoming you to Toyama in July 2021.