JSGC/ISGC2021 has ended in a great success.
Thank you for your attendance and cooperation.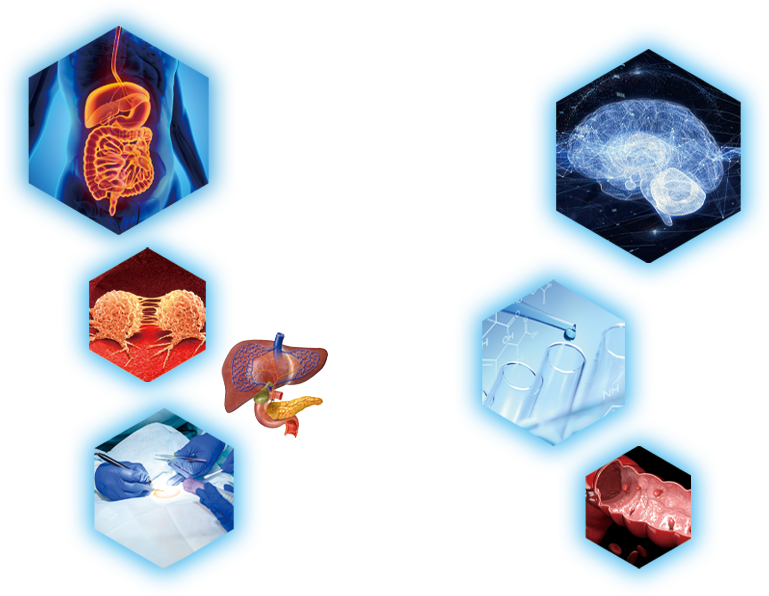 Announcement: Change in Format for the Meetings
Since my appointment as President of the 32nd Annual Meeting of the Japanese Society for Gastroenterological Carcinogenesis (JSGC) and the 10th International Conference of the International Society of Gastroenterological Carcinogenesis (ISGC), I have been involved in the preparations aiming to convene the meetings on 26-27 November, 2021 at the Nagaragawa Convention Center in Gifu, under the theme, "Innovation for gastrointestinal carcinogenesis." However, considering the impact of the novel coronavirus (COVID-19), it has been decided to conduct the meetings in an online format.
The government has expanded the state of emergency or the quasi-state of emergency to more prefectures in Japan, and even after these restrictions are lifted in the future, we judged that a large gathering of participants requiring travel across prefectures should be avoided, and concluded that the best solution would be a virtual meeting. As a result, various plans that many of you had supported and that we were preparing to execute at the physical venue may not be possible to implement now, which is truly unfortunate, however I intend to progress forward preparations anew toward the online meetings. I would be grateful for your understanding.
Many colleagues have submitted abstracts for these meetings, and a total of 167 oral presentations are planned. The International Education Lecture will feature talks by esteemed experts from overseas, including Dr. Howard A. Burris, Immediate Past President of ASCO President, Dr. Raju Kucherlapati of Harvard University, Dr. Hisataka Kobayashi, NCI, USA and Dr. Patrick Tan of National University of Singapore. Special Lectures are planned to be given by Dr. Seishi Ogawa, Department of Pathology and Tumor Biology at Kyoto University and Dr. Hiroshi Kawamoto, Institute for Frontier Life and Medical Sciences, Kyoto University. In addition, there will be 4 educational symposia, a presidential special project, researchers award in 2020 presentations, general oral talks and poster sessions, which I hope will serve as opportunities for young researchers to actively take part in discussions.
I regret the inconvenience and concern caused to members and participants due to the changes, yet I am confident that these meetings will offer attendees a very beneficial experience in terms of convenience and accessibility, taking full advantage of the merits of an online conference. On behalf of the organizers, I look forward to your participation!
September 6, 2021
Professor Kazuhiro Yoshida
Congress President
Department of Gastroenterological Surgery and Pediatric Surgery,
Gifu University Graduate School of Medicine