Welcome Message
Making regenerative medicine blossom through the power of science
The 19th Congress of the Japanese Society for Regenerative Medicine

Keiichi Fukuda

, President
(Professor, Department of Cardiology, Keio University School of Medicine)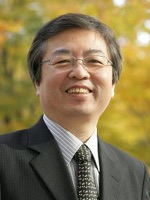 My name is Keiichi Fukuda of Keio University, and I am the President of the 19th Congress of the Japanese Society for Regenerative Medicine (JSRM). I have belonged to the JSRM since its earlier incarnation as the Society for Cell Therapy, giving me a close-up view of the development of regenerative medical science and research. This time has seen not only the gradual discovery of the properties of embryonic stem cells and tissue stem cells, but also the use of these characteristics in the development of induced pluripotent stem cells. Along with advances in embryology, cell growth factors involved in the differentiation of stem cells into various different types of cells have been identified, as have their receptors, and their use has contributed to the development of regenerative medical research. Studies of the extracellular matrix have revealed the optimum environments for the survival of various different types of cells, and these techniques have been successfully applied to regenerative medicine. Improvements in the quality of equipment such as incubators, culture utensils, and culture solutions have also contributed to the commercialization of regenerative medical research, creating an environment conducive to the major development of initiatives in regenerative medicine.
Looking back at the history of these research developments, it is now clear that advances in science and technology are opening up a new future. The negative side of this development of regenerative medicine, however, is that although new stem cells are all the rage, a number of studies have proved not to be replicable, and their results have not survived in the scientific world. Even treatment methods that are sufficiently effective to be brought into clinical use require scientific validation at the hands of numerous researchers and clinicians before they can be widely adopted in actual clinical practice. Today, almost 20 years since the establishment of the JSRM, we must return to our roots and consider what is required for the healthy growth of regenerative medical science and regenerative medicine with a scientific foundation.
The theme of this Congress is "Making regenerative medicine blossom through the power of science." Drug discovery work on small molecules has reached its limits, and we are now in a new era of flourishing antibody drugs. Regenerative medicine is expected to be the next big thing in medical treatment, and not only patients but also manufacturers of pharmaceuticals, medical devices, and other companies all hold high hopes for its development. The commercialization of regenerative medicine and the resulting medical revolution are now almost upon us. In such an era, what is required of us is to take a fresh look at all regenerative medical research, select those results that are genuinely effective, underpin them with scientific evidence, and develop them to the full. I hope that this Congress will be the turning point in this process.
Collaboration between industry, academia, government, and the nonprofit sector will be essential for the practical application of regenerative medicine. The program for this Congress will include corporate participation, and I hope to see many companies taking part in events such as joint academic seminars and demonstrations of the latest technologies. I will make every effort to ensure that the Congress is a lively occasion that contributes to accelerating collaborations between industry, academia, government, and the nonprofit sector. My aim is for as many people as possible to attend and enjoy the meeting, and I look forward to seeing you there.