Greeting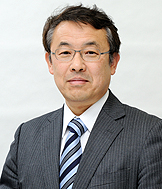 Hiroji Iwata, MD, PhD
Congress President
Vice-director and chief of Breast Oncology, Aichi Cancer Center
With the worldwide spread of COVID-19 showing no signs of abating, and the number of infections in Japan again increasing, medical professionals are coming under greater and greater pressure. I would like to express my respect for all those working on the front line.
Under these circumstances, we have decided to hold the 28th Annual Meeting of the Japanese Breast Cancer Society virtually. This is out of consideration for participants' health and safety, travel restrictions, maintaining social distancing and the possibility that the government may again request the voluntary cancellation of events and other social activities in future.
The theme of the Annual Meeting is "We Can Do – making better future." This year, 2020, should have been an Olympic year, and with all the excitement in Japan we had aimed to bring together a large number of participants to discuss breast cancer from every angle in the nation's premier event in the field. As the meeting will now be held entirely online, participants will not be able to come together in person. Nevertheless, thanks to technological progress, we are now able to hold discussions in real time despite being in different places. Live broadcasts with simultaneous overseas connections are also possible. In this new era, the Program Committee has restructured the program on the theme of "We Can Do – making better future," which is also relevant to the consideration of the new nature of academic conferences.
The special selected presentations will be streamed live during the three days of the meeting, and will subsequently be available for streaming on demand. Poster presentations will be created in landscape format, as previously scheduled, and submitted electronically. Tour conductors will select poster presentations from those submitted in advance, and hold live discussions with tour participants. To recreate the 16 panel discussions that are a feature of this meeting, discussions between the chairs and panelists will be recorded in advance and made available for streaming on demand. All the other elements of the program, including the Educational Lectures, programs for medical staff other than doctors, Patient Advocate Program, the Education Committee program, and the various Award Lectures will all be recorded in advance and made available for streaming on demand. The Presidential Lecture and the Presidential Special Program will also be recorded in advance and made available for streaming on demand. We are also planning some special events for the evenings during the meeting that are sure to be a surprise, and give you something to look forward to.
The Sponsored Seminars will mainly be streamed live but will also be available for streaming on demand, and we are making arrangements for them to be viewable between Friday, October 9 and Saturday, October 31. They will be available for viewing by all meeting participants (with the exception of patients). Please see the Online Program for details.
The Program Committee and our collaborators have been preparing for this meeting for the past three years, only to end up having to switch to holding it virtually. We have received many expressions of sympathy and concern. However, we ourselves are happy to rise to the challenge of doing something new, and are finding this preparation period a fulfilling time. Although it is a very great shame that we will not be able to meet you all face to face, we hope that thanks to your assistance we will be able to make this meeting a memorable experience for many people.