Hiroyasu Ikegami, MD, PhD.
President, the 48th Annual Meeting of the Japanese Society for Fracture Repair
Professor, Department of Orthopaedic Surgery, Toho University School of Medicine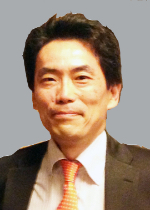 I am pleased to announce that the 48th Annual Meeting of the Japanese Society for Fracture Repair will be convened on June 24 (Fri.) and 25 (Sat.), 2022 at the PACIFICO Yokohama convention complex in Yokohama, Japan. The meeting will be returning to Yokohama for the first time since the 37th Annual Meeting held in 2011 under the direction of Dr. Takashi Sasaki. Serving as the president for this annual meeting with such a long history is a great honor, and I deeply respect the responsibility and mission this meeting holds for fracture repair in Japan. I am committed to putting forth my utmost efforts toward realizing a fruitful and beneficial meeting that will contribute to further advances in medical treatment for fracture repair in Japan.
Treatment of fractures is one of the core domains of orthopaedic surgery and since antiquity humanity has pursued the development of various creative methods and surgical techniques, as well as devices for treating fractures. The many superb treatment methods and fixation devices generated from our predecessors' wisdom and experience have been passed down, improved upon and become widespread. In recent years, based on skeletal metabolism research, many diverse alternatives have become available for treatment of fractures, including methods that promote bone healing through drugs and preventing fractures. Along with the development of various types of bone prostheses and theoretical osteosynthesis from biomechanical perspectives, as well as total arthroplasty for fresh and old fractures, the possibilities for fracture treatment have grown.
The theme for this year's annual meeting is SHU – HA – RI: "In SHU, we HONOR and repeat the forms of our predecessors and discipline ourselves to absorb them into our entire being, remaining faithful to the forms. Next, in the stage of HA, having acquired the forms, we may BREAK them in search of innovation. Finally, in RI, we DETACH and TRANSCEND, diverging from the forms to open our minds to creativity and achieve a status where we act in accordance with our own heart, unhindered, while valuing the origin." This is a famous philosophical concept for mastery of skills and techniques from the teaching poem "Rikyu Douka"(the way of Rikyu) of the 16th century Japanese tea ceremony master, Sen no Rikyu.
Even though many approaches have become available to us, the basic objective of fracture treatment remains to "enable the patient with a fracture to return to the state before the fracture as quickly as possible." For everyone, whether working age or elderly, early functional recovery is vital.
It is my sincere hope that this meeting will serve to highlight SHU – HA – RI and the basics of fracture treatment, and furthermore that, through fracture treatment, we can contribute broadly to the health and well-being of everyone in our society.
Yokohama is a beautiful, cosmopolitan port city and easily accessible from all parts of Japan. I hope that the COVID-19 situation will gradually improve thanks to vaccines and that we are able to hold the annual meeting face to face in 2022.
I look forward to welcoming many participants in Yokohama next year.