Welcome Greeting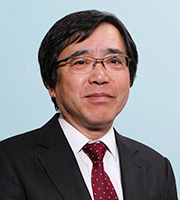 Takeshi Kimura, M.D., Ph.D.
Professor, Department of Cardiovascular Medicine,
Kyoto University Graduate School of Medicine
Congress Chairperson of
the 84th Annual Scientific Meeting of the Japanese Circulation Society
The 84th Annual Scientific Meeting of the Japanese Circulation Society (JCS2020) will be held on March 13–15, 2020 at the Kyoto International Conference Center and the Grand Prince Hotel Kyoto. The meeting will be held in conjunction with APSC2020, the Asian Pacific Society of Cardiology Congress, chaired by Professor Takashi Akasaka of the Department of Cardiovascular Medicine of Wakayama Medical University. The Annual Scientific Meeting of the JCS is one of the largest single-nation cardiology meetings in the world, having over 15,000 participants every year. The JCS meeting should really function as the key academy of cardiology in the Asian region, playing a role similar to those of the European Society of Cardiology (ESC), the American College of Cardiology (ACC), the American Heart Association (AHA), and other similar-sized organizations. However, in reality, I am afraid to say that it has remained a local Japanese association with the vast majority of attendee from Japan. The JCS meeting should be expanded in future to attract more participants from other Asian countries. The fact that JCS2020 will be held jointly with APSC2020 offers an excellent opportunity for Asian physicians to take part in the Annual Scientific Meeting of the JCS and find out what the JCS is about. We have therefore eliminated all barriers between JCS2020 and APSC2020, so that participants are free to take part in whichever program they prefer. Resolving the language issue is unavoidable for the future development of the JCS. Given the expected large number of Asian participants, the official language of JCS and APSC2020 will be English, except those where purely Japanese issues are discussed. Although this may cause some inconvenience, this is a barrier that absolutely must be surmounted, and I am confident that participants will overcome it to make JCS2020 a resounding success.
The main theme of JCS2020 is "Change Practice." Compared with other fields, cardiovascular medicine is the subject of extremely wide-ranging clinical research at a very high level. Most clinical researchers and clinicians working in cardiovascular medicine are engaged in producing evidence through clinical studies. However, frequently the existence of new evidence does not lead to changes in clinical practice, and conventional practices often continue unaltered in the absence of evidence. The core tasks of JCS2020 are to promote "Change Practice" by encouraging practice changing clinical research and to provide information enabling evidence-based changes in practice.
Our top priority in this Annual Scientific Meeting is to provide a comprehensive and attractive program. The Mikamo Lecture will be given by Professor Patrick Serruys and the Mashimo Memorial Lecture by Professor Masatoshi Hagiwara of Kyoto University, and many other overseas speakers have also been invited to give special lectures. As in other years, we are also planning 41 plenary sessions and symposia. The concept underlying the program planning for JCS2020 is to be both educational and challenging. We intend to discuss all and any issues required to change practice, and no subject will be taboo. Themes for which there is already sufficient evidence for a change in practice will be taken up in a "Change practice series," while those for which the evidence is insufficient and clinical studies are needed to change practice in future will be discussed as "Controversies." Learning from cases is basic to medical science, and we are planning sessions under the title "How to manage this patient?" that offer suggestions on how to resolve the sorts of problems encountered in everyday practice by discussing actual cases. We are also planning "State of the Art Lectures" as educational lectures in the fields including coronary artery disease, vascular disease, arrhythmia, heart failure, valvular disease, cardiomyopathy, pulmonary hypertension, and venous disease, as well as a large number of sessions on "Topics" covering the latest advances in cardiovascular medicine. Sessions to help advance clinical studies will include "Fundamentals of Clinical Study Design"and "Late Breaking Clinical Trials and Registries." In the area of basic research, where great progress is being made, we are not only planning a full range of sessions designed for basic researchers, but will also cover basic research in areas such as whole-genome analysis, whole-exome analysis, and gene editing, endeavoring to convey their current situations and future prospects in a form accessible to the clinicians. General presentations will basically be given in English, and we intend to select as many oral abstracts as possible and to ensure sufficient time for questions and answers, including sessions for students and clinical trainees. In addition to all these, it is now or never for reform of the cardiovascular medical system. There will be many opportunities for discussions in Japanese on issues including reforming cardiologists' working practices, gender equality in cardiovascular medicine, the future of the cardiovascular emergency medical system, and regional healthcare.
The program will be divided into 11 tracks, with Track 1 focusing on coronary artery disease, Track 2 on arrhythmia, Track 3 on heart failure, valvular disease, and cardiomyopathy, Track 4 on peripheral vascular disease, aortic disease, pulmonary vessels, and venous disease, Track 5 on emergency and intensive cardiovascular care, Track 6 on preventive cardiovascular medicine, Track 7 on frameworks for cardiovascular medicine and team medicine, Track 8 on cardiovascular surgery, Track 9 on pediatric circulatory organs and adult congenital heart disease, Track 10 on imaging, and Track 11 for co-medical staff. In designing the program, we have tried to ensure that the major program tracks have as much continuity as possible.
We are doing our best to ensure that JCS2020 will be both memorable and fulfilling, so that everyone who takes part will be glad that they did and consider it a valuable experience. I hope that as many of you as possible will come to JCS/APSC2020 in Kyoto.