Welcome Greeting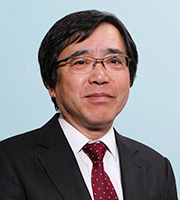 Takeshi Kimura, M.D. Ph.D.
Congress Chairperson,
The 84th Annual Scientific Meeting of the Japanese Circulation Society Professor, Department of Cardiovascular Medicine,
Kyoto University Graduate School of Medicine
This is to announce that the 84th Annual Scientific Meeting of the Japanese Circulation Society, which was originally scheduled in March 2020 and then rescheduled from July 31 (Friday) to August 2 (Sunday), 2020 in Kyoto, will be held as a web-based online meeting due to the Covid-19 pandemic, which has made it impractical for us to organize a physical meeting for more than 10,000 people.
We will present almost all the originally planned sessions, including regular abstracts, via live or on-demand streaming, during the period from July 27 (Monday) to August 2 (Sunday), 2020, which we call the "Week for JCS 2020."
One may question whether a meeting should be held in the midst of the Covid-19 crisis that has claimed the lives of so many people, including those who were in good health, with far more people still under medical treatment, and that has caused economic hardship for many others. Nevertheless, we believe that the meeting will provide an important opportunity to learn about the latest knowledge in cardiovascular medicine and discuss clinical practice in this field required at the time of "With Covid and Post Covid" .
The pandemic has forced the cancellation of many scientific meetings and opportunities to communicate with our fellow physicians in the cardiovascular field. We believe there is real value in these physicians making presentations and engaging in discussion s in the presence of chairpersons and commentators, even if over the Internet, through which many others can learn and feel connected.
The key to success for any scientific meeting is a well-planned program, rather than whether it is held online or at a venue.
To our regret, we have decided to cancel the APSC 2020 due to the Covid-19 pandemic, but the Japan Resuscitation Science Symposium (j-ReSS) will be held as scheduled. We are particularly pleased that j-ReSS will go ahead as planned at JCS 2020 Kyoto, in view of the huge contribution that JCS, led by its Emergency Cardiovascular Care Committee, has made to the progress of resuscitation science in Japan.
The main theme of JCS 2020 Kyoto is "Change Practice." Under this theme and with a program that is designed to be both educational and provocative, we will review the latest knowledge in cardiovascular medicine and discuss how best to "change practice."
As in the past meetings, JCS 2020 Kyoto includes the Mikamo Lecture and Mashimo Memorial Lecture, which will be delivered by Professor Patrick Serruys and Professor Masatoshi Hagiwara respectively, as well as events designed by the JCS Program Committee including plenary sessions and symposia.
In light of the Covid-19 pandemic, we have invited Professor Shinya Yamanaka, Director of the Center for iPS Cell Research and Application, Kyoto University, to discuss with an expert on "How we should face with Covid-19 pandemic?" in the opening ceremony. We have also added sessions on topics related to the Covid-19 infection, and in the closing session we will discuss clinical practice in cardiovascular medicine required at the time of "With Covid and Post Covid" .
As the host university, we are introducing various new endeavors for JCS 2020 Kyoto as follows.
The sessions in the "Change Practice" series will address how we can change clinical practice in the right direction. We have also included many "Debate" sessions on a wide range of cardiovascular topics that require immediate attention. The sessions titled "How to manage this patient?" and "When do c omplications occur ? " will focus on developing treatment strategies tailored to individual patient needs and helping physicians find solutions to various problems arising in daily medical practice. Regrettably, few scientific meetings have dealt with topics related to "indications" of treatment, even though indications are essential for medical practice. Scientific meetings such as ours have a major responsibility to discuss this topic, and so there will be sessions on "Considering the indications" on PCI, ablation for atrial fibrillation and TAVI. We will also emphasize the importance of shared decision-making in deciding treatment strategies, especially providing correct information to patients to enable them to make proper decisions, while respecting the personal values of each patient. In many of these sessions, we will introduce audience response systems to make the discussions interactive.
The "Basics of clinical research: Learning from case studies" session, which is designed to promote clinical research, will help participants understand the entire process of clinical research, from designing a research plan and collecting and analyzing data to the final stage of writing a paper through case studies. Furthermore, t o address the topics related to rapid progress in basic research, we offer a number of sessions for researchers in this field, as well as sessions for clinicians to gain knowledge about the current situation and future potential of basic research, such as those titled "Basic research for clinicians" and "Dawn of cardiovascular genomic medicine."
There will be sessions of case reports in English by medical students and clinical trainees, and we have allocated sufficient time to make educational discussion. These sessions aim to make medical students and clinical trainees to be interested in cardiology and give them an opportunity to make a presentation in English at an early stage of their careers.
 
I think today's medical treatments rely too heavily on medication and invasive procedures. Especially, drastic change is required in the treatment of diabetes, which is closely associated with cardiovascular diseases. As the host university, there will be a session titled "Paradigm shift in the treatment of type II diabetes: No longer focusing on HbA1c," to examine the view that in treating diabetes patients, greater emphasis should be placed on personal values and individual quality of life than HbA1c values . We will also emphasize the critical importance of improving lifestyle for the prevention and treatment of cardiovascular and lifestyle diseases in serial sessions titled "Feel Better and Live Longer!! ", for which a high priest in Kyoto and a brain scientist will be invited to discuss mental health, a topic that has rarely been addressed in this kind of scientific meeting. The sessions are designed to encourage participants to start preparing for a healthy long life at an early stage of life, and to address such topics as "diet," "exercise," "sleep," "no smoking," "falling," and "lifestyle change" from new standpoints . With the slogan, "A scientific meeting open to citizens," the sessions in the "Feel Better and Live Longer !!" series will be open to the public. Unlike ordinary public lectures, these sessions will be attended by many medical professionals as well, in which renowned speakers will talk about research topics in a manner that caters to both the specialized interest of medical professionals as well as the general audience.
At many scientific meetings, sessions of interest are often held at simultaneously , and only one of them can be attended. This is not the case for JCS 2020 Kyoto. We will present all the sessions via on-demand streaming for approximately 3 months after the "Week for JCS 2020" and will allow viewers to download presentation slides, subject to approval of the speakers. We will also take advantage of the online meeting to invite viewers to ask questions and have speakers answer them to the extent possible.
It will be a great challenge for us to present a scientific meeting of this scale via online streaming. However, it is also important not to turn inward and fall into depression during and after this crisis, but to tackle the challenges we face together. T his online meeting might cause you some inconvenience, but we will do our best to create a model for future meetings. We would highly appreciate your understanding and support.
I look forward to the participation of many of you in JCS 2020 Kyoto.