Greetings
Annual Meeting of the Japanese Heart Rhythm Society 2019: Congress President
YOSHINORI KOBAYASHI

(Tokai University Hachioji Hospital)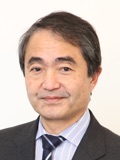 YUJI MURAKAWA

(Teikyo University Mizonokuchi Hospital)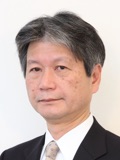 There is a large body of knowledge in the field of cardiac electrophysiology, and advances in various different fields mean that arrhythmia has entered a bright new era. Looking back on the way things used to be, it feels as though we are standing on a mountain peak. However, we hope we will not lose our enthusiasm to aim for new breakthroughs, and will continue to develop treatments in the attempt to scale new heights. Arrhythmia management has undergone a massive transformation over the past quarter of a century. Advances in non-pharmacologic arrhythmia therapies have been particularly dramatic, and new medical devices and treatment modalities are coming on to the scene in rapid succession. At the same time, we are deepening our understanding of arrhythmia mechanisms, and the generation of new treatment concepts and targets is improving therapeutic outcomes. Those of us who have lived through this turbulent era have an important role to play: we must ensure that this drive maintains its energy and continues in the right direction without coming to a halt.
The two of us are responsible for organizing the 66th Annual Meeting of the Japanese Heart Rhythm Society, which will be held in Yokohama over the four-day period from Wednesday, July 24 to Saturday, July 27, 2019. We have been friends for 30 years, and it is a great joy that we have been invited to take on this heavy responsibility together. We remember occasions from the era when drug treatment was still the mainstream and catheter ablation was in its infancy, when we would engage in intense discussions of interesting electrophysiological phenomena in the Tokyo Yushima Area Study Group, taking over 30 minutes over a single case.
Although times have changed, and the subjects have become more diverse and complex, our passion for learning remains the same. The joy of discovering novel disease concepts, physiological phenomena, and methods of diagnosis and treatment is incomparable. We would particularly like young doctors aiming to work in cardiac electrophysiology to master existing knowledge and techniques and then rise to important new challenges.
At this Annual Meeting, experts from Japan and overseas will gather to talk about the present and future of arrhythmia studies and electrocardiology, and to engage in meaningful exchanges of information. We anticipate in-depth discussions on various advanced technologies, updates on pharmacologic and non-pharmacologic treatments, and devices and techniques that hold promise for future development.
We look forward to the active participation and support of as many people as possible so that this Annual Meeting can provide both a solid foundation for progress in arrhythmia studies and electrocardiology and an opportunity for many young doctors to rise to new challenges.
August 2018