Greeting
Dear Friends and Colleagues,
It is my great pleasure to host The 9th Congress of the Asia Pacific Knee Society (APKS2016) on October 27-28, 2016 in Yokohama, Japan. I personally feel profoundly honored to welcome this congress once again to Japan, reflecting back on the First Congress of APKS that was held in Tokyo in 2000 when I worked as a member of the organizing committee. As a congress president, I hope that many colleagues from around the globe will participate in the APKS2016, to be held this time in the cosmopolitan port city of Yokohama.
The scientific program of this congress, consisting of presidential lecture, invited lectures, symposia, panel discussions and many free papers, is designed to offer you a comprehensive update on major issues in knee surgeries. The program will include various knee topics related to total knee arthroplasty, ligament reconstruction, and high tibial osteotomy. Cutting edge knowledge of symptoms, diagnosis and treatment of the knee disorders will be discussed. The founder of this congress, professor emeritus Koshino's memorial lecture is also scheduled.
I believe this congress will provide you with an excellent opportunity to interact with orthopaedic surgeons from many parts of the world. There, we can all exchange our scientific knowledge as well as our friendship. Please join us and mark your calendar for this exciting event. I would like to extend a warm welcome to all participants, with a wish that this congress should be fruitful through enthusiastic discussions.
Sincerely yours,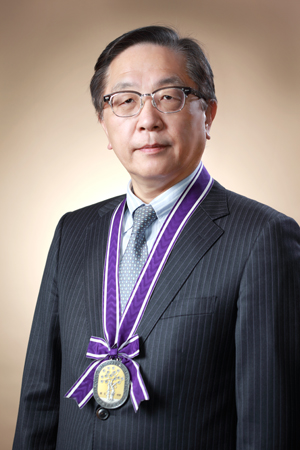 Tomoyuki Saito, M.D., Ph.D.
Congress President
The 9th Congress of the Asia Pacific Knee Society,
Department of Orthopaedic Surgery
Yokohama City University School of Medicine