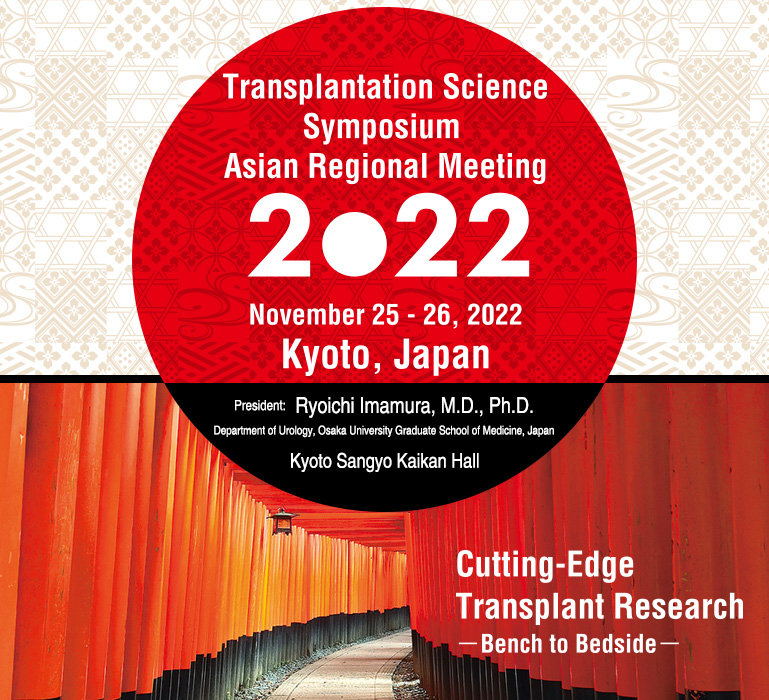 Important Notice:
The deadline for abstracts is August 15.
The presenter has the right to submit the content of the presentation to Transplantation Proceedings.
It will be decided in September whether it is necessary to obtain a Visa when entering Japan in the latter half of November. If necessary, the TSS Secretariat will assist General presentation presenter in the procedure (charged).
Even if the presenter cannot attend the venue on the day of the event, if the PowerPoint with audio is sent to the conference secretariat in advance, it will be treated as a participant and a presentation. At the same time, the presenter will be sent a formal participation certificate and a presentation certificate.