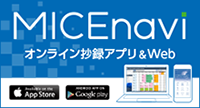 第29回年会ポスター
本会ポスターのダウンロードが可能です。施設での掲載用にぜひご活用ください。


President of The 29th Annual Meeting of the Japanese Society of Pharmaceutical Health Care and Sciences
Yasuo Takeda


(Professor and Pharmacy Director, Kagoshima University Hospital)
The 29th Annual Meeting of the Japanese Society of Pharmaceutical Health Care and Sciences will be held between November 2 (Sat.) and 4 (Mon./ holiday), 2019, at Fukuoka International Congress Center, Marine Messe Fukuoka, Fukuoka Sun Palace, Hotel Nikko Fukuoka

Pharmacist is expected to fulfill key roles in leading the advancement of pharmaceutical health care of new era, accompanying the advancement of cancer precision medicine associated with the development of next-generation sequencing and molecular targeted drugs, effective utilization of medical big data (such as MID-NET and JADER) for pharmacovigilance, and the development of work support systems using artificial intelligence (AI) and information-communication technology (ICT).

The main theme of the annual conference is "The future of pharmaceutical health care that will lead the new era - Concentration of pharmaceutical wisdom -". In response to the complication and sophistication of health care in recent years, we hope to discuss what is expected of future pharmaceutical health care and exchange opinions about the future prospects of pharmaceutical sciences that lead the new era with many participants.

We plan to invite researchers who are at the front line of medical care and research from Japan and other countries, and they will deliver special lectures on cutting-edge topics that respond to the needs of pharmacists in recent years. In addition, member's symposiums and research presentations were also held to discuss what we should do to lead the future. We hope that the annual conference will be an opportunity for researchers, pharmacists, and pharmaceutical health care providers to exchange opinions and strengthen bonds with each other.

The conference site, Fukuoka, is a city of not only food but also sightseeing, including Dazaifu-Tenmangu, Ohori Park, Fukuoka Castle Ruins built by the Kuroda Clan, Genkoborui Bulwark, Shikanoshima Island. There are Yoshinogari Ruins (Saga Prefecture), hot spring villages including Yufuin and Beppu (Oita Prefecture) in the neighborhood of Fukuoka. Please visit Fukuoka City, Kyushu, in autumn for heated discussion in the annual conference and to enjoy the city of food and culture. We hope that the annual conference will be participated in by as many people as possible.